Field copses are small, wooded areas or groups of woods, up to one hectare in size, which are usually planted or maintained on land that is difficult to use for agriculture in the open landscape. These are characterised by a forest-like climate and consist of groups of trees or shrubs.
.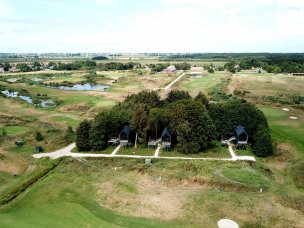 .
The climate positive aspect of field copses is that they are home to a rich variety of species that correspond to the natural vegetation of the area and also serve as a refuge and shelter for game and other animals.
Schloss Lütetsburg currently maintains more than twenty such groves throughout the farm, thus providing additional habitat for wildlife.
.
Other interesting topics around climate protection and sustainability:
.
.
.