Lütetsburg
In the north of East Frisia, just a stone's throw away from the Unesco World Heritage Wadden Sea, lies Lütetsburg - Lütsbörg, as we North Germans like to say in the so-called Plattdeutsch. We would like to introduce you to this place - with its history, its offers - from culture and nature to sports. Visit us - whether with your family, on a couple's holiday or with friends - Lütetsburg in East Frisia is well worth a visit.
More from the region of Lütetsburg
The Castle Gardens
Not only do over 150 species of trees and shrubs grow in Lütetsburg Castle Gardens, there is also an abundance of mammals and bird species that is second to none.
Discover more
The Castle
A venerable building with a rich history - here we give you some insights into the moated castle of Lütetsburg.
Discover more
The Count's family
An eventful family history - find out more about your hosts in Lütetsburg.
Get to know the family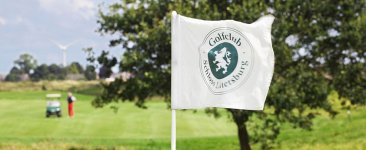 The Golf Course
A golf course in the midst of the beautiful East Frisian natural scenery right next to the Lütetsburg Castle Gardens…
Find out more...
The Burial Forest
Forest burials in the Waldfrieden Lütetsburg burial forest - find gentle peace under the treetops of the forest.
Discover more
Climate and nature conservation
Climate and nature protection concerns us all. Find out here what we are doing to contribute to it
Discover more
.
.