Here in Lütetsburg we have asked ourselves how we can do our part not only to preserve the beautiful castle grounds with its diverse botany and the surrounding areas with their partly rare and protected inhabitants for future generations, but also to develop accompanying measures to counteract climate change beyond the borders of Lütetsburg.
.
.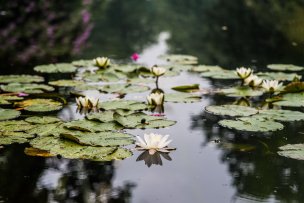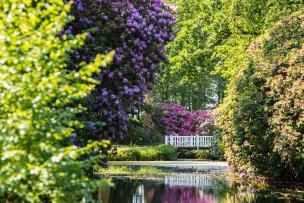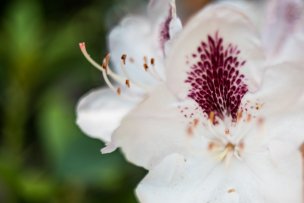 .
.
For example, the Lütetsburg Castle golf course has been free of chemical pesticides for four years and the castle gardens have also been free of chemicals for six years, which unnecessarily pollute the environment and contribute to insect mortality. On the agricultural land of Schloss Lütetsburg, for example, about 15 hectares of land (150,000 square metres) have already been converted into bee meadows this year on a voluntary basis. This is to be further expanded by now creating bee meadows in the castle park and on the golf course and by giving visitors the opportunity to support one of these areas.
We also want to further develop Lütetsburg as a habitat for protected and rare animal species: Currently, species such as the house martin, the kingfisher, cormorants and several species of woodpeckers already feel at home here, and we are continuously working on creating habitats for more species in the surrounding forest and agricultural areas.
The Lütetsburg Forest and the Knyphauser Forest near Wittmund, with their total size of almost 1800 ha, already store an amount of 20,000 tonnes of CO2 annually and thus contribute significantly to improving the climate. This value is also to be expanded through further measures, such as planting trees for every booking at the Lütetsburg Lodges, and the additional CO2 emissions caused by travel are to be offset in this way in the long term.
However, all measures in these areas are cost-intensive. Therefore, we are dependent on the support of the general public and hope that our visitors will participate actively in order to make these projects possible.
On the following pages we have compiled some information for you on the topic of climate and nature protection in Lütetsburg and would be pleased if we can inspire you to actively participate.
.
.