Lütetsburg has a few surprises in store for families. Whether it's a ride through the park in small mini-land rovers - with a children's driving license as a highlight at the end - or a walk through the castle park with the audio guide on your ear - there's something for every age group.
A children's riddle, the "Castle Park Mystery", can also make a walk a more exciting experience for them - because those who find 8 keys by solving riddles in the castle park can solve the mystery and even save the castle park.
If you are then still looking for what to do locally outside of Lütetsburg, you can follow our other recommendations.
Contact:
Schloss Lütetsburg Park Shop
Landstr. 39 | 26524 Lütetsburg
Phone: +49 (0)4931 9755415
Email: [email protected]
Info:
Children up to 12 years of age receive free admission to the castle park during the season (April to the end of October) during the opening hours of the park shop.
.
.
Offers for children in Lütetsburg

.
.
Landrovers in the park! (available from May)
Let's go on an adventure - with our Mini Landrovers, children can explore the park and enjoy the Landrover experience again this year, probably starting at the end of April/beginning of May. As a highlight, there will be a children's driving license to take home at the end.
During vacation periods it is unfortunately not possible to reserve vehicles in advance. Please ask at the park store when you arrive when the next mini Landrover will be available for your child(ren).
Contact enquiry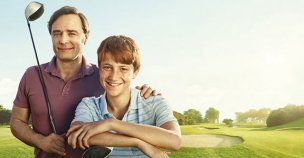 Golf for children
We also have opportunities available for children to get involved at our golf course, even for those who have never played before. Free taster courses especially designed for children offer them the chance to give it a go in a fun way. Equipment can of course be rented on-site.
Would you like to find out more and get your child involved? Click here to visit the website of Golfclub Schloss Lütetsburg.
To the Golfschool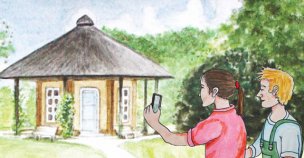 Our audioguide for children
Our children's audioguides: we have developed a tour that also brings our little visitors closer to the castle park and its rich history in a playful and exciting way. The devices are available in the park store.
Closure of the playground
As we are currently redoing our playground, it is unfortunately closed at the moment. This is necessary in order to be able to guarantee the required safety for your children in the future.
We ask for your understanding in the meantime.
Toys in the park shop
In our park store you will find a wide range of toys. Whether explorers' utensils for a tour of the castle park, knights' supplies or a flower press, you are sure to find what they are looking for here.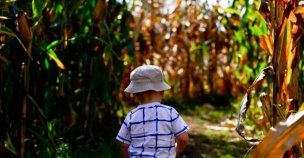 Off into the corn maze!
In the summer months, the great corn maze attracts visitors to Lütetsburg. From August to October (depending on the weather), young and old can wander through our corn maze, discover the paths, collect stamps and even get lost once in a while, only to find their way back to the right path.
.
More attractions for children and families in our region
.
.
Ocean Wave adventure pool
Enjoy a trip to the Ocean Wave adventure pool with the whole family to have fun or just relax. No matter if you go for a swim or try the slides, or if you relax in the sauna area - you are sure to have an enjoyable time.
www.ocean-wave.de
Climbing forest Kraxelmaxel
Located in a mixed forest with magnificent, over 140 year old trees, the Kraxelmaxel Kletterwald Aurich invites you to discover climbing, with expert trainers to guide you along the 60 exercises.
Whether you are a climbing beginner and choose a parkour closer to the ground, or dare to climb to dizzying heights of up to 10 meters: fun and action for the whole family are guaranteed here.
www.kraxelmaxel.de

North Bound
Have you always wanted to go water skiing or wakeboarding? The "North Bound Aurich Beach & Wake" offers courses for beginners and advanced - even trial courses can be booked. An aqua park with a beach bar and beach club round off the offer - now that's a vacation!
www.northboundaurich.de
.
.