Whether you are hungry for something small or large - our Schlossparkcafé will provide you with a variety of delicacies in a romantic atmosphere. Enjoy one of our many coffee specialities paired with a fantastic view on the large terrace when the sun is shining.
But even in bad weather or during the colder months of the year, you can enjoy a delicious meal here - take a seat in the old greenhouse with its impressive overgrowth of vines more than half a century old.
Of course, the rooms of the Schlossparkcafé can also be rented for your private events. In this case, please contact us.
The Schlossparkcafé team looks forward to your visit.
.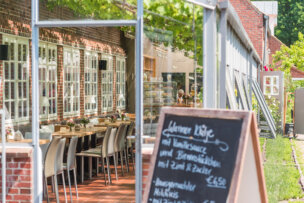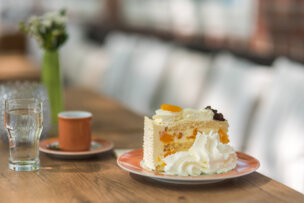 .
.